If you're of the sea, like me (seriously, the name Morgan is Welsh for 'the bright sea'), here's 10 things you need!
1. Sea Accessories
This I found this mer-tastic hair accessory on Etsy. Unfortunately, it's no longer available. But do not fret! For you poor unfortunate souls, this can easily be recreated with a trip to your local craft store!
Shop for these fab rings here.
This mermaid hair comb is a tad pricey but it's handmade on Etsy.
This item, also from Etsy, is as unavailable as that starfish hair accessory. Fortunately, they seem easy enough to replicate.
You can find more info on this awesome ear cuff here.
Buy this fabulous sea star hair accessory here.
These seashell bobby pins are from this Etsy shop, but are currently unavailable. Luckily, all you need are some shells, bobby pins, and hot glue to make these beauties.
2. Shell Makeup Brushes
Get The Glam Clam here.
3. Seashell Purse
I found this pearly beauty on Pinterest.
From We Heart It
I found this vintage purse on Pinterest.
4. Clam Pool Float
Found on Amazon.
This one is from Urban Outfitters and it even has cup holders!
5. Shell Phone Case
Get it here.
Get yours here.
Get it here.
6. Mermaid Tail Blanket
Get yours here…or…
Get this one on Amazon for $83 less.
7. Mermaid Top
Shop Urban Mermaid Tee.
Shop PINK Urban Mermaid Crop Top.
Shop Sea Star Mermaid Crop Top.
Shop OCEAN Urban Mermaid Crop Top.
8. Mermaid Scale Leggings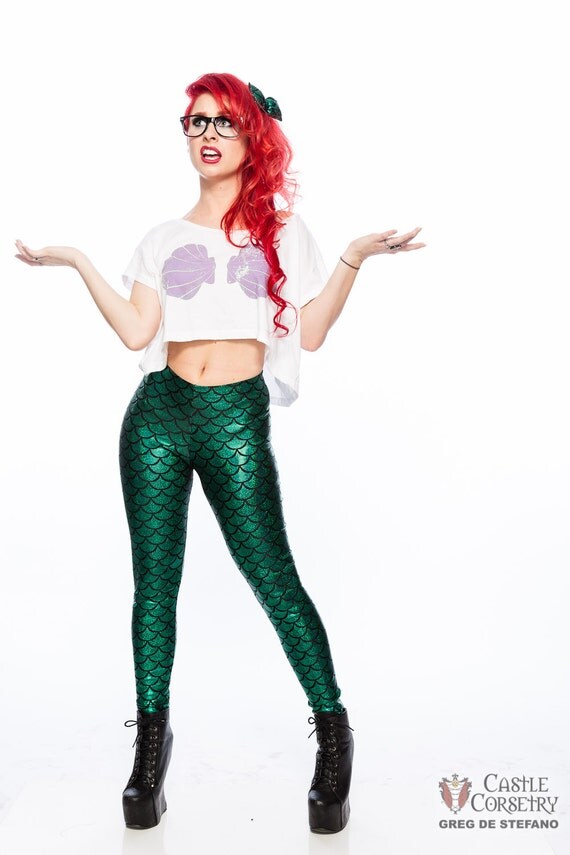 You can get these babies is basically any color! Shop for them here.
Get these here.
Found on Pinterest.
9. MerFin
So you can look and swim like a mermaid!

Shop Mahina MerFin.
If you've got lots of money to burn, you can get a legit custom mermaid tail from the MerTailor.
10. Save The Mermaids Reusable Water Bottle
Shop Save The Mermaids and be plastic free for the sea.
xoxo,
P.S. Check out my DIY Mermaid Crown to complete your mermaid look!