It's here! The Gilmore Girls revival is finally here! Fans have been waiting years for this day and it has finally come! Whether you grew up with Gilmore Girls or you're a new fan who has binge-watched all 7 seasons (like me) and has become completely obsessed, today is a great day. So in celebration, here are some Gilmore worthy memorabilia to fuel your love of Stars Hollow.
1. Luke's Diner Tee
Throw in a plaid shirt and a backwards baseball cap and you're covered! $19.99 on Amazon.
2. Eat Like a Gilmore Cookbook
I don't know about you but watching the Sookie cook always made my stomach growl! Eat Like a Gilmore for $15.76 on Amazon.
3. Dragonfly Inn Tee
Get this Dragonfly Inn tee for $20 at SnorgTees.com!
4. Lorelai, Rory, and Sookie Funko Pop Figures
Get this set of three here for $39.85!
5. Luke's Diner Cookie Cutter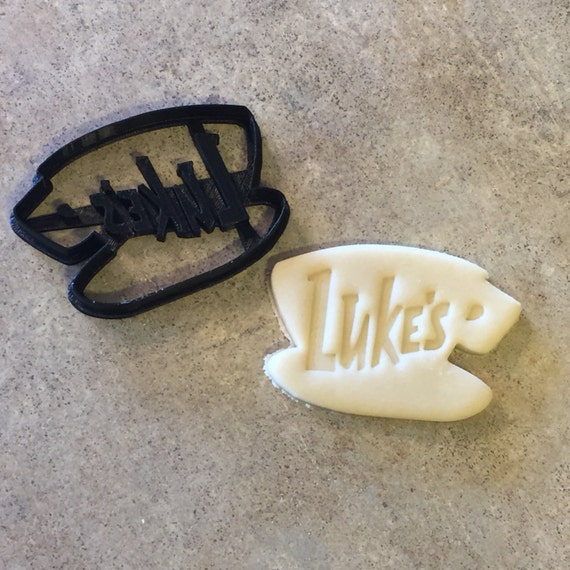 Make some cookies for your Gilmore Girls revival party! Get them on Etsy for $6.50.
6. The Life and Death Brigade Bumper Sticker
7. Doose's Market Tote
8. Pick a Side Mug
Lorelai or Luke? $15 here.
9. Hep Alien Baseball Cap
Best worn backwards. $13.99 on CafePress.
10. Season 2 Episode 22 Mug
11. Sookie's Kitchen Refrigerator Magnet
12. Babette Ate Oatmeal Tee
Kirk would be proud! $13.99 on Amazon.
Where you lead I will follow…
xoxo,